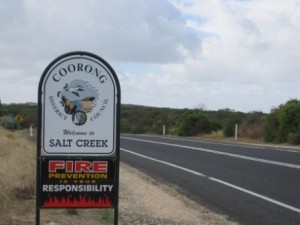 Last week South Australians were horrified by the allegedly vicious attack on two young, female backpackers at Salt Creek in the state's south. The attack has initiated one of the most restrictive suppression orders granted in recent legal history. Maddalena Romano explains exactly what this means and answers the question, is this appropriate considering the circumstances?
What is a suppression order?
In situations such as the Salt Creek attack, it is the responsibility of the courts to grant suppression orders, as they see fit. The decision to grant an order of this kind is usually to prevent the media from publishing certain information (images/names/addresses) about the accused, witnesses, or victims, whilst the matter is still be investigated thereby eliminating the contamination of evidence. Another common being reason for granting the suppression order is with a view to protecting victims, particularly children.
What does the court need to consider before making a suppression order?
A court may make a suppression order in accordance with the Evidence Act 1929 (SA) section 69A, where it is satisfied such an order would prevent prejudice to the proper administration of justice, or to prevent undue hardship to an alleged victim, a potential witness or a child [s 69A(1)].
When considering making such an order, the Court must recognise the primary objective of the administration of justice, namely safeguarding the public interest in open justice and the consequential right of the news media to publish information relating to court proceedings. What we need to understand is that it is important while the police are still investigating a crime and building their case, the less information that is in the public area, the better.
A court will only make a suppression order in accordance with the act if it is satisfied that special circumstances exist which give rise to a sufficiently serious threat of prejudice to the proper administration of justice, or undue hardship so as to justify the making of the order.
Was the decision to grant a suppression order appropriate for the Salt Creek attacks?
Suppression orders are made to protect the administration of justice. To suggest, as the media has, in the Salt Creek matter, that courts make orders without justification, even casually, is wrong.
Such suggestions undermine confidence in, and respect for, the judiciary.
It should be noted that no suppression order issued is made without a valid reason. The suppression orders are certainly never issued flippantly on "relatively weak grounds" or "for good measure", as has been recently suggested. Once the information is out there, it cannot be recovered.