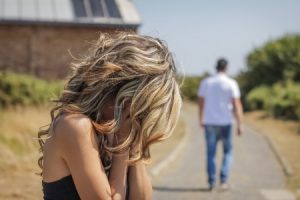 There is another push from Australia's politicians to reform the family law system.
As a family law solicitor with more than 15 years' experience, how can you disagree with proposals to create a system that minimizes stress, trauma, costs and puts a focus on out-of-court settlement?
Trouble is, the family law system attempts to do this already.
Only a very small number of family law disputes ever reach trial stages. In fact, only 3% of matters ever end up in court to decide their parenting arrangements or financial settlements.
Australia's family law system desperately needs change, but probably not in terms of its structure, but how it is work better with the structure in place.
What very few politicians are willing to accept is that the system requires more funding. We need more Registrars, more Court Administration Staff and most importantly more Judges to unclog the system. But in these times of growing political austerity, where governments are willing to take our money but not spend it, more funding doesn't seem to be an option.
So now the gaze of those "reformers" (headed by Pauline Hanson) shifts to the Lawyers who practice in the Family Law Jurisdiction. Apparently we lawyers are nothing more than a pack of vultures, lining our pockets while we pick over the bones of broken families; dragging disputes out for our own benefit.
Frankly, we are sick of being characterized this way.
Let me say something that you probably didn't think you'd hear from a Family and Divorce Lawyer:
We don't want your dispute to drag on or progress to litigation!  The best way to resolve your dispute is by good old-fashioned negotiation and sensibility to reach a resolution by agreement.
Family Law is an intimate field of specialty – we share a lot of the pain and stress you experience and the fees we charge reflect the years of study and investment it took to want you to come to us.  It is our expertise that you are paying for.
Unfortunately, Family Law proceedings, like any legal dispute, can easily balloon into ugly, costly battles if you are after an all-out war or proceed to litigation.
So, in the spirit of reform, here's five tips on how to minimize your legal fees if you're going through a divorce or dispute regarding your children's future care arrangements or property settlement.
Know how your Lawyer's charges:
A brickie gets paid per brick laid. A sales rep relies on commission. A Lawyer charges by the hour. That means whatever time we spend on your case needs to be charged back to you. The less work we do, the more you save. This is directly linked to the next two points.
Be organized:
A lot basic leg work we do can be done by our clients. Organizing receipts, emails and other documentation can take us hours. Your lawyer would rather do what they specialize in than sort through a box of loose papers. Save yourself money (literally) by getting as organized as possible before coming to see us.
Trust your Lawyer. Let them do their job:
There is a lot of waiting. Waiting for Court Dates, waiting to hear from the Lawyer on the other side, while they wait to get their client's instructions. As your Lawyer, we will contact you once something happens by way of update or we need more information from you.  You don't need to check up on us to make sure we are doing our job. It can be hard, given the personal nature of your dispute, but rest assured we do have your best interests in mind even when you don't hear from us.  Why charge you when there is nothing to add?
Approach your family dispute like a business dispute:
Don't treat your Family law matter like a chance to exact personal revenge. This is how disputes turn ugly. You need to make decisions that aren't just personal but commercial. Keep your eye on the bigger picture and trust your Lawyer to give you good advice that you should follow. If we say that is not relevant, or your end goal is impossible, believe us. Yes, we are on your side, but we are also here to advise on the realities of good outcomes as opposed to impossible outcomes, which will simply have the effect of increasing your fees in the longer run.
Bigger doesn't necessarily mean better:
Many people think a big law firm means better service. This isn't always the case. Big law firms have big overheads; that skyscraper in the city isn't cheap and you'll often find they charge higher fees (especially for consumables like photocopying) to claw back money where they can. Always check the fine print on your Retainer to see where you might get stung.