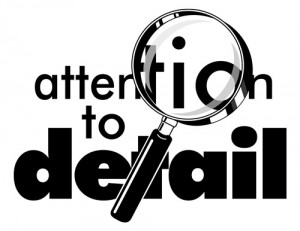 What is difference between making a Will and an Estate Plan?
We have provided a case study to help explain the difference.
Firstly, a Little Background
A client was concerned that at their death, their assets could be sold off by the surviving spouse during their remaining lifetime.
A solicitor was instructed and a comprehensive testamentary trust was developed at some expense.   Accordingly, the assets would be subject to the decisions of the appointed trustees. An important requirement was the trustees had to act in unison.  In other words all decisions relating to the trust must be unanimous.
The client was happy as their assets were now protected.
Or so they thought?
What Was the Problem?
Upon closer analysis, the complicated and expensive testamentary trust afforded absolutely no protection for the client.  Not a scrap.
Why you ask?
Well, the drafter of this Will did not undertake an overall plan of the instructing client's estate.
It turns out that had the instructing client died first, all of the assets that were the subject of the desired protection would not fall into the deceased's estate.
Why you ask?
Some of the assets were held jointly.   As such, these would be retained by the surviving spouse (right of survivorship). Other assets were held in existing trusts and the surviving spouse was the sole appointee and trustee.
Other assets were held in companies, whereby upon detailed review, the instructing client was not a director or shareholder, and as such, could not influence any control over those assets via the Will.
Could It have Been Fixed?
The simple answer is yes.
However, the solicitor needed to dedicate the time to examine all the assets that the instructing client had, how the assets were held and the structures in which the assets were held in.
Welden & Coluccio Lawyers provide you with an in-depth analysis of your assets and advise you as to the options you have when it comes to protecting your assets after you die, irrespective of which spouse dies first.
What is The Lesson?
There is a huge difference between making a Will and having an Estate Plan. Don't leave the control of your estate and your assets in a Will unless you have had it prepared by a dedicated Estate Specialist.
Welden & Coluccio Lawyers are The Estate Specialists. It's what we do.