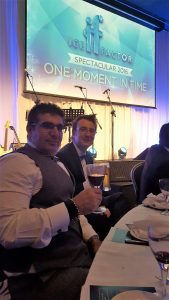 Ice Factor is a life skills program, originally founded in 2005 to assist 'at risk', disengaged or disadvantaged teenagers identified by high schools.  With ice hockey as a focus, the students are mentored; improving literacy and numeracy abilities while developing skills to foster leadership, respect, humility and ambition.  Currently 18 high schools and 300 students are involved.  Since the program was established more than 2,000 lives have been changed.
The work of lawyers is a profession that for many people is shrouded in misconception.  On the one hand the practice of Law is viewed in hushed, sacrosanct whispers, the notion that that has us doing some pretty special things; although exactly what that is remains a mystery.  On the other hand, our work is evaluated with utter disdain; the notion that, when we are not getting the bad guys out of gaol, we are profiteering from the misery of others.   As with most stereotypes the truth sits somewhere in the middle, and sometimes well outside of these perceptions.  Irrespective of the ideas of the general community,   I know this, that the vast majority of lawyers are inherently good, community minded people with a drive to make this world a better place.
A few weeks ago I was presented with an offer to make a difference.  While I firmly believe that through my chosen vocation of Law I already make a positive difference to the lives of my clients, this offer, humbly communicated in an email from the immensely inspiring Marie Shaw, was a little unique.   Too often as lawyers, the assistance we provide is reactive.  That is to say that we come to aid in a capacity that has us metaphorically 'putting out fires'.  What if, we could prevent these fires from being lit in the first place?  What if, we could redirect this energy so that it could have a positive outcome instead?  Of course I am speaking of an innovative solution, a program designed to not only make a measurable difference in the lives of young South Australians but one which might actually prevent crime before it even occurred.
Ice Factor is that solution.
Marie's email forced me to think about my own story.  It encouraged me to ask the important question of how I, the working-class son of Italian migrants, well surpassed the achievements of my ancestors, to study Law and build a successful practice in this field?
I didn't do it on my own.
More importantly; I couldn't do it on my own.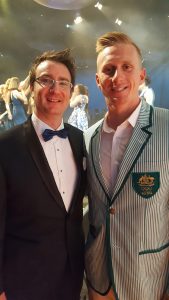 In fact, left to my own devices, I might easily have turned to a life of crime.  You see, as my parents and my teachers will attest, the sixteen-year-old version of myself was no angel.  In the end though, it was the love of my parents and the support of my school community of St Michael's College that made the difference for me.  You see, I knew that I had people in my corner, a whole community behind me and this alone made the difference.
Not every young person is blessed with what I had.  Alienation, hopelessness and a sense of feeling disenfranchised; symptoms of poverty and family disintegration; are too often the inevitable precursor to a life that rolls into crime.  Address these issues and you are well along the way of reducing crime and creating citizens who will make a positive contribution to society.
Ice Factor makes a difference.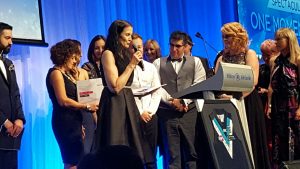 On a very personal level, Marie's email was a call to Be that difference.  It was about giving back, but more importantly, it was about offering a real sense of hope to young people who live daily a life devoid of hope. It takes a village to raise a child.  When this fails Ice Factor becomes that village.
To learn more about the Ice Factor program, and to offer your support, please go to www.icefactor.net .