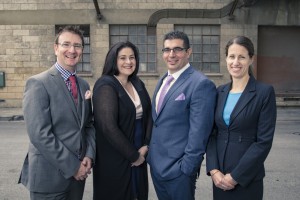 We thought that 2015 was a big one but 2016 seems to have hit that one right out of the park!
With so many highlights it is always a tricky to know where is the right place to start.  Of course the real strength at the heart of our business is people.  We launched ourselves into 2016 with the appointment of Joanna Diamantopoulos.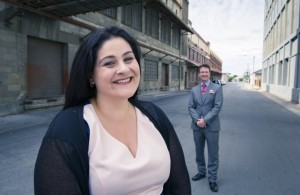 While our key focus will always be Estate Law, it became increasingly apparent in the latter half of 2015 that our work in this field could be enhanced further through the support of a skilled Family Law Practitioner.  Joanna has been a true blessing to the firm, adding a unique dimension to our team and, true to form, has exceeded our expectations in every respect.   With four lawyers generating more and more paperwork we made the bold decision to employ someone to support us in the general office administration.  Anna Arace joined the team in August, bringing with her a wealth of experience in the real estate industry that she has applied to her dual role as Conveyancer and Office Manager.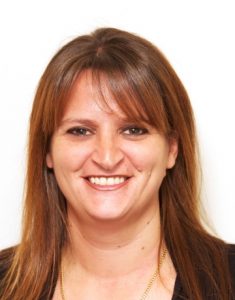 Innovation continues to facilitate the continued growth of our firm in ways that move beyond our growing team.  Having been involved with LinkedIn for many years we had always felt that this was a resource that was underutilised.  Under Jason's initiative we acted to change this and introduced our 'LinkedIn Lunches', to facilitate informal gatherings with Adelaide professionals in an intimate environment that has led to many authentic connections being made.
2016 has been a year of many successes.  Professionally this has equated to significant legal 'wins' for our clients at Magistrates, Supreme Court, Family Court and SACAT level.  However, moving beyond this we have celebrated a number of professional successes.  Of considerable note was our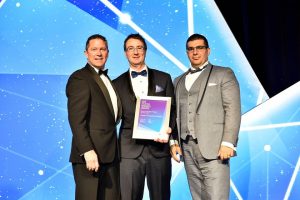 involvement in the 2016 Telstra Business Awards in which the firm was runner-up in the category of 'South Australian New Business Award'.  While our involvement in this awards program was a massive time commitment (in what is already a tested schedule), we look back on the experience positively.   Certainly, our involvement in such awards forced us to think critically and deeply about what we do and why we do it.  Indeed this ability to reflect is often a marker in any successful business.
Building on from our success in 2015, Welden & Coluccio Lawyers were again recognised for excellence in the legal profession through Doyle's Guide with both Greg and Jason identified by their peers as preeminent and recommended leaders in the field of estate planning and litigation, along

with the firm being recognised as a Second Tier firm in our specialisation.  While these successes individually reflect many years of hard work, it is humbling to have achieved so much as a firm which is still, very much, in its infancy.  This is a reality made all the more profound when one realises that we sit alongside firms who have had a dominant presence in the field of estate law for decades.
As a firm we continue to seek new and innovative platforms to reach out to the community, growing our use of social media; facebook, twitter and google+ as a means to educate and inform our audience about pertinent legal issues.  In the latter part of this year Jason Coluccio made his radio debut, securing an ongoing monthly time-slot with Barossa 89.1 FM.  Greg Welden also explored new media platforms, presenting his first online webinar while continuing to contribute as a presenter at more traditional conferences, including the SA Law Society Succession Law Conference. Similarly we have continued our involvement in the Touriffic Prospect Street Party.
With family values at the heart of everything we do at Welden & Coluccio Lawyers it is important to us that we seek opportunities to give-back to the community.  Our association with the Salvation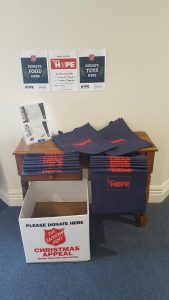 Army through their Community Wills Days continues what is now a long tradition that extends back to our pre-Welco days.  Indeed, we embraced the opportunity to support their Annual Christmas Appeal, offering our site as a drop off point for the collection of Hampers of Hope.
Without doubt a major highlight for 2016 was our involvement as Gold sponsor for the Ice Factor Spectacular. Ice Factor is a life skills program, originally founded in 2005 to assist 'at risk', disengaged or disadvantaged teenagers identified by high schools.  With ice hockey as a focus, the students are mentored; improving literacy and numeracy abilities while developing skills to foster leadership, respect, humility and ambition.  Currently 18 high schools and 300 students are involved.  Welden & Coluccio Lawyers remains committed to our future support of this program which, since being established, has transformed the lives of more than 2,000 young people.
With plans already in the pipeline, 2017, our fourth year in business, promises to exceed our expectations.  Understandably, we look forward to the Christmas break and the opportunities this provides to recharge our batteries and spend quality time with our loved ones.  In doing so, we plan to enter the New Year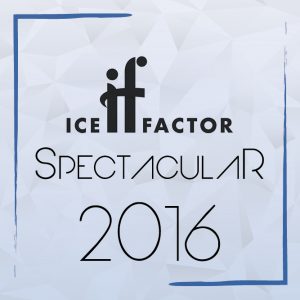 energised and ready to innovate.   On behalf of the team we wish to thank you for your ongoing support of Welden & Coluccio Lawyers.  We look forward to assisting you with all your legal needs in 2017 and beyond.
Warm regards
Greg Welden and Jason Coluccio