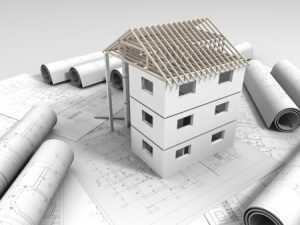 In 2009 Strata Title divisions ceased in South Australia.  These divisions have effectively been replaced with Community Title divisions.
What is the difference between Strata Title and Community Title divisions?
Strata Title
A Strata Unit is defined by structural divisions of a building (ie the inside lining of the wall, bottom of a ceiling), not by reference to the land.  Common property is created as part of this plan and although it does not comprise or form part of a unit, it is usually a shared space (ie driveway, service area).
With Strata Titles, an Administrator is appointed to maintain the common property and enforce rules relating to the Strata Corporation.  All unit owners are automatically members of the corporation.  Funds are raised by contributions charged against all owners usually on a quarterly, half-yearly or annual basis.  Strata fees are calculated based on unit entitlement and capital value.
Building and Public Liability Insurance must be taken out by the Strata Corporation to cover the buildings and common property of the land.  The owner of the unit is personally liable for their own contents insurance.
Community Title
For a Community Title, the land is divided into Lots (as opposed to units) and common property is held in a similar way to Strata Titles.  However, the boundaries of a Community Lot do not necessarily relate to structural boundaries (as with a Strata Title), but rather the Lot measurements as specified on the plan.
With Community Titles a corporation is also appointed, comprising of the registered owners of the Lots.  The corporation is   responsible for the administration of the groups' By-Laws (rules), maintenance and insurance of the common property.  The cost for the insurance over the common property is shared between the registered owners per their lot entitlement.  However, unlike with Strata Units, owners are responsible for the maintenance and insurance of any structures on their own Lot.  No owner is obligated to provide funds for maintenance to other Lot owners' buildings.
It is important that potential buyers of properties under a Strata or Community Title clearly understand their obligations (and limitations) as owners prior to purchase.  Welden & Coluccio Lawyers are able to guide you through this process and support you through the sale or purchase of such a property while also ensuring a smooth transfer through our comprehensive conveyancing service.  For more information speak to Anna Arace or the team at www.welcolawyers.com.au .