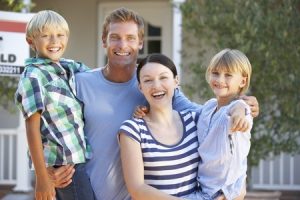 Selling your family home?  Thinking of purchasing property?  At some point, be it as a purchaser or a vendor, you will come across a Form 1.  Whichever side of the real estate fence you stand on it is worthwhile understanding exactly what this document is.
In a nutshell the Form 1 is a formal statement served on the purchaser which provides details of the property being transferred.  This includes delivery of the cooling off rights.  The Form 1 accompanies the contract of sale and it is a legislative requirement.
Many real estate agents prefer to order searches and will have the Form 1 prepared and ready to go shortly after the property is listed and available when open inspections commence.  In this way the document is ready to serve immediately after a sale contract has been accepted by all parties.  Doing so will go a long way to ensure that a sale is secured as quickly as possible.
Don't neglect to update Form 1's
Occasionally, a sale contract falls through or a property is left on the market for an extended period of time.  Either scenario can result in the information contained within this document becoming outdated.  Similarly, other factors may also lead to a Form 1 becoming outdated.  These may include the commencement of a new financial year, or when a new quarter ticks over (which is when local councils, SA Water and other government departments will update their information).
A thorough and comprehensive Form 1 will stipulate all outstanding balances which will be adjusted prior to, or at settlement.  This information must be correct at the time of service. If the facts and figures stated in the Form 1 are outdated, there is a possibility that the Form 1 could be determined to be defective.
While many of the searches can be updated within a 3 month period at no additional cost, councils will charge for updated rates information even within that initial 90 day period.  Once a new financial year begins, councils and government departments are even more likely to charge for providing this updated information or they may even require that a whole new search is undertaken.  Often a vendor may be alarmed at this (and therefore reluctant to pay for fresh searches), especially if they are unfamiliar with the role and importance of the Form 1.  However, it is critical to bear in mind that a defective Form 1, if left unresolved, gives the purchaser the ability to 'cool off' from the contract at any stage prior to settlement.  This is obviously something to be avoided at all costs.  Clearly, while frustrating, the additional costs required to update searches, offers the peace of mind that the Form 1 is accurate, a small price to pay in comparison to a purchaser withdrawing from a contract on the day of settlement due to a defective Form 1 .