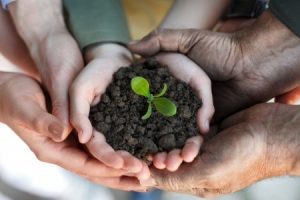 When you are dead, you are dead.  Nothing can be done from the grave to counteract what you should have planned for when you were alive.
In spite of this, too many of our clients leave it until they are in their twilight years before making the appointment to have their first Will drafted.  These are the lucky few in an all too common scenario of people who have delayed drafting a Will.  The unlucky ones never made it to the appointment.
Insofar as excuses go, I've heard them all.  However here are the most common ones:
I'm too busy.
Yes, life is busy.  Before you know it that Will you were intending to do when your little one was born still hasn't happened. . . and the 'little one' is now having kids of their own.  Ironically, when your children are young is the time when they are at greatest risk should you die unexpectedly.  I know things are busy at this time.  While you are in the midst of nappies and sleepless nights, it is crucial that you make the time to arrange a Will.  Ultimately, the beneficiaries of your estate plan are your loved ones.  Neglecting your estate plan will not affect you, it will affect them.
I don't have much money in the bank, so it's not worth it.
Never assume to be able to predict how your loved ones will react to your passing.  I have seen many estates of nominal values being disputed by family members as a 'matter of principle'.
Furthermore, a lack of physical funds in a bank does not necessarily equate to having no estate.  If you have ever worked in Australia you will have a superannuation fund.  Your superannuation, while not accessible until retirement, will form a considerable portion of your estate.  Furthermore, attached to this may be a death benefit, a sum which could easily grow the average superannuation fund into six figures.
While a Will does not prevent family members from disputing the distribution of an estate, it will ensure that your wishes are clearly recorded.
I/We can't agree on our wishes
Estate planning for many people, especially those with blended families, can be challenging.  While this may be the case burying your head in the sand, rather than confronting such a challenge could have disastrous consequences should you die intestate.  I assume you would like to express who you would like to raise your children in this event.  Surely this is reason enough to make an appointment to get that Will drafted.
In the event you are faced with conflicting wishes, it is best not to overthink things.  Once you have determined what you would like your estate plan to be (even if it is different to your partner) you are halfway there.  Write these wishes down and seek advice from a lawyer.  Leave the thinking to us . . .that is what you pay us for.
I'm young and healthy, I'll think about it later.
This is where I get to rant  about every 'young' and 'healthy' person that I knew who died young.  I won't do that.  Suffice to say that life is unpredictable, and alas, accidents do happen.  The kindest thing you can do for your loved ones is to be prepared.  The benefit of addressing your estate plan early on; is the well-rounded advice you can receive on budgeting, wealth protection and taxation.
Do you pay for home insurance annually?  Think of your estate plan as an insurance policy – once it is in place it is always there when you need it. . . which you will (hopefully) later, or sooner if need be.