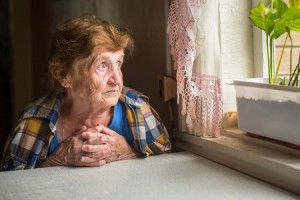 The loss of a loved one is a profound and overwhelming experience. Not only do you need to deal with your personal grief and the roller-coaster of emotions, but you may also be responsible for finalising the financial affairs of the deceased.
The most common question we hear from our clients when they have lost their loved one is, "What do I need to do now?"
Such a question, tinged with sadness, is frequently accompanied by a degree of confusion and a feeling of 'not knowing where to start'.
The checklist below is only intended to help you to understand what you may need to consider doing when you have lost a love one.
The first stage is to consider and understand the financial affairs of the deceased. Locating the following documents will provide you with an understanding of your loved ones affairs:
• The Last Will;
• Bank books,
• cheque accounts;
• Loan documents;
• Visa/Master card statements;
• Life insurance policies;
• Superannuation policies;
• Pension benefits;
• Refundable bond from a nursing home;
• Certificate of Titles if the deceased owned any property;
• Share documentation;
• Unpaid bills;
• Tax returns;
If the person was running their own business
• Trust documents;
• Company documents;
• Tax returns;
Although locating the above documentation can take some time, they will be critical when the time comes for administration and distribution of the Estate. Depending on the size of the Estate, a Grant of Probate may need to be obtained before any distribution of the deceased's estate.
Should any of the deceased estate be distributed by you without a grant of Probate, you may be personally liable for any loss and therefore, it is important to know your obligations before you distribute any of the estate.
Welden& Coluccio Lawyers, the Estate Specialists, are happy to alleviate some of the burden during this difficult time and can assist you in determining if a Grant of Probate is required while preparing any applications for Court.