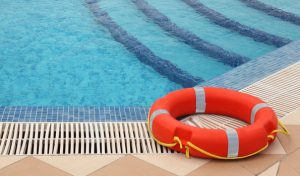 As a father of three I know too well the importance of pool safety especially where young children are concerned.  In fact, our youngest child is currently enrolled in VacSwim, a brilliant government-funded program that is designed to promote water safety in our primary school-aged children.  While programs such as this are important, alone, they are not enough to prevent water related deaths.  Unfortunately we have recently witnessed a dramatic nationwide surge in water related tragedies.  With this in mind it is pertinent to address the important issues related to pool ownership and associated legal responsibilities (particularly if you are selling your home).
The South Australian Government takes public safety very seriously.  This safety extends to what happens within the privacy of your own home. With drowning remaining the biggest cause of accidental death in young children, a majority occurring in private backyard swimming pools and spas, there are some regulations that you must adhere to if you plan on selling your home with a pool.
All pools must have a continuous safety barrier that restricts young children access. It must be permanent and at least 1.2 metres in height. If a boundary fence is used, it must not be any less than 1.8 metres in height where it faces the pool and must have 900 millimetres of 'non-climbable' space at the top inside of the fence. Gates should swing outwards and be self-closing. They should also have a child-resistant doorset that stands 1.5 metres off the ground. Filtration systems must comply with Australian standards to reduce risk of injury. There are also additional protocols specifically related to above ground and portable pools and spas.
If you are selling your property with a swimming pool or spa, you are responsible for meeting all safety requirements prior to placing your home on the market. There are different specifications that must be adhered to (depending on the age of your pool or spa).
Although it's not a requirement to have pool or spa area inspected; if you are unsure about what safety regulations you need to comply with, or wish to know if your current setup observes the legal obligations; it is recommended that you contact a local council officer.  Local councils have legislative authority to enforce requirements and tell you what needs to be done. Alternately, you can use a private certifier to undertake an inspection. Furthermore, it is critical to understand that if you move into a new home without a pool, development approval is also required, by law, from your local council, if you wish to install one.
So keep this in mind before you dive into selling your home, if you have a pool or spa (or both if you're so lucky) make sure you comply with government regulations, not only to make your selling process smooth, but to make life with a pool safer and more enjoyable for everyone right now and for many summers to come.