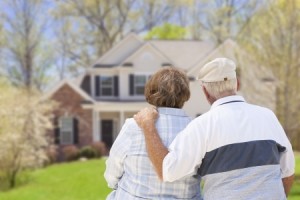 Imagine sitting on a fortune and not being allowed to spend it because the government doesn't trust you to make financial decisions on your own, even though your wife is healthy and your home falling down around you.
That's the reality for one Queensland couple who hit the news this week, but it's a situation that can be avoided with a simple, affordable legal document that every Australian should have – an Enduring Power of Attorney.
The case in question refers to Robert Lea, 72 and heir to the Darryl Lea chocolate fortune. Mr Lea lives with his wife in a modest home requiring maintenance many us of might be familiar with; termites in the shed and bathroom in need of new tiles. The difference? Mr Lea has nearly $15m in the bank.
Sure he earns close to $185,000 a year in interest – but think about it – even at 3% interest with cash in the bank, he should be receiving over $400,000 each year!! To top it off, he pays $103,000 a year to have these managed at a rate lower than what cash would receive in the bank.
According to reports, Mr Lea is under financial administration of the Public Trustee of Queensland, which means his money is managed on his behalf and cannot be accessed without the Public Trustee's permission.
Mr Lea is reported to have memory lapses but can still communicate his wishes and make decisions affecting his life.
The public trustee has a duty to ensure a person's money isn't squandered and although the circumstances aren't know here, intervenes in cases where a person loses "capacity" to deal with their financial affairs, be it through age, illness or injury, and does not have an Enduring Power of Attorney in place nominating a friend or loved one to handle their affairs.
The public trustee provides an important public service, but it can be a sledgehammer solution where a soft touch is needed and in almost all cases, it's better to make arrangements where care and control is retained by someone you know and trust.
When a person has an Enduring Power of Attorney in place, decisions can be made be a loved one or trusted friend, someone who understands your situation and can make decisions based not just on numbers, but what you would have wanted if you were still in control of your affairs.
As an estate lawyer, I see similar problems every day. Most people just don't understand just how vital it is to have a proper estate plan in place, made up of a Will, Power of Attorney and Advance Care Directive.
For a few thousand dollars, you can access expert legal advice to obtain a tailored estate plan and save a world of pain.