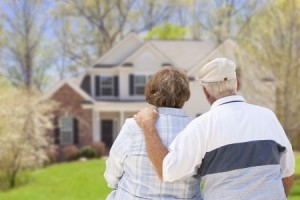 What is a Duplicate Certificate of Title and why is it important?
A Duplicate Certificate of Title is the official document evidencing ownership of real property. The face of the document includes a description of the property, who holds ownership and any liens, encumbrances or easements which may be held over the property. The Duplicate Certificate of Title is identified by a Volume and Folio Number and there is never more than one Duplicate issued at any one time.
In the event that the real property is sold to a new owner, the physical document needs to be evidenced by the Lands Titles Office and updated. It is for this reason we signify the importance of the Title as a property cannot be transferred from one entity to another without the physical document being presented.
Therefore, it is important that you know where your Title is at all times.
Where is my Duplicate Certificate of Title and what happens if I have lost it?
If you have a mortgage over your property your Duplicate Certificate of Title will be held by your Bank as security for that mortgage. In the event that you pay off your mortgage, it is likely that the Bank will formally discharge it and release the Duplicate Certificate of Title to you. It is advised that you keep the document somewhere safe and that you inform your executor or attorney of where the document can be found in case something were to happen to you.
In the event that you have lost your Title, a formal application needs to be made to the Lands Titles Office to issue a new one. This application is an official document which requires the registered proprietor to swear a statement identifying what they know of the movements of the Title and all attempts they have made in order to retrieve or find the lost Title. Prior to submitting this application it is a requirement, by law, that an advertisement be put in the State Newspaper for the lost Title and the application cannot be submitted until 7 days after the advertisement. In all of the steps to have the Title re-issued there are fees involved.
If selling your house and you do not know where your Title is, it is crucial that you advise your agent or conveyancer who can initiate the above process immediately. Increasingly, most financial institutions will not settle unless they have a physical title. Therefore, a lost Title may significantly hold up settlement of your house and put you at risk of defaulting your sale contract. A default in your sale contract could attract ramifications to you such as paying interest to the purchaser.
In any event, buying or selling real property is a significant event, therefore, it is prudent to seek advice from a solicitor. A solicitor is best equipped to provide you with appropriate advice. For advice on property law in general, please contact Maddalena Romano or the team at Welden & Coluccio Lawyers.