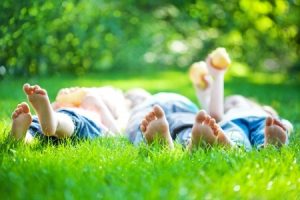 When you separate, there are so many things to consider.  Obviously if children are involved the primary focus is making sure that they feel loved by both parents. Initially, your immediate considerations revolve around their living arrangements.  Will they live with mum, dad or a combination of both?  Will they continue to live in the house that they know, or will circumstances necessitate a move somewhere new.  Lastly, the question of when and how they will they see each parent emerges.
You are doing well if you manage to work out these arrangements without hitting too many speed bumps along the way.  However, even the best negotiated arrangements can hit a wall when it comes to special occasions. What happens when both mum and dad want to spend time with the children at the same time?   Special events, such as birthdays, Christmas, and Easter may become tricky without some forward thinking.
The usual and best approach to avoid any feelings of disappointment on these special occasions is to suspend the usual care arrangements for that day.   Rather than leaving the planning to the last minute this is one situation where planning needs to occur a few weeks (or even a couple of months) before the event.  While it may help to speak to other separated families for ideas on how they deal with these events; what your plan will look like will depend on the unique dynamics in your family.  Unfortunately in the world of split families there is no such thing as a 'one size fits all' arrangement.
Of course, in families where there exists good communication, negotiation can be easier, with parents managing this independently.  However, when this is not present, or if negotiations turn ugly, or fail to move forward, it can be worthwhile to seek to professional support from a skilled family lawyer, to mediate an equitable solution that best serves the needs of the children, parents and their extended families.
For compassionate, family first, legal advice speak to Joanna Diamantopoulos at Welden & Coluccio Lawyers. 
 Because We care and because Your family matters.