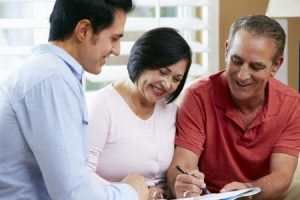 Proposed changes to the South Australian Adoption Act 1988 will enable over 18's the opportunity to be adopted.  This change, evolving from a series of recommendations put forward by independent reviewer Associate Professor Lorna Hallahan, is just one that relates to a range of changes to the Adoption Act that will also enable same-sex couples and extend the rights of single people to adopt.
Why should adoption of over 18's be an option?
By far the greatest benefit of this new law is the power that it has for the building of strong family connections.  Indeed, it can not be underestimated the degree to which legal adoption can act as a healing salve, promoting a sense of belonging, in a child who has quite often experienced loss and suffering caused by the abandonment or neglect of the natural parent.
This proposed law recognises that it is never too late to address this need. 
While a carefully drafted Will may include anyone (including non-adopted children) as beneficiaries of your estate, the formal process of adoption ensures that an adopted child has equal rights to inherit your estate as would a natural born child.  This distinction provides an additional safeguard, diminishing the likelihood of an estate being contested and adding further weight to the wishes of a parent.
How will applications for adoptions of over 18's be processed?
The first step in moving forward with the adoption of a child over the age of 18 is to meet with an experienced solicitor.  Through this consultation, the legal practitioner will assess eligibility and make the necessary preparations required to file paperwork with the Court.
It is anticipated that following the filing of documents, relevant parties will be required to attend counselling sessions to ascertain the motivations of those concerned and to determine if this is the most positive course of action for the child involved.  Following this, the Court will be advised of any recommendations, and if adoption is advised, a short Court hearing will provide the adoption order and finalisation of the process.
At this point it is recommended that families revisit any Wills and Testamentary documents to ensure that they are updated to reflect the legal change in this relationship.
Who is eligible to access this new Law?
Two main groups are expected to seek access to this legal process.  Primarily, the law will assist foster parents to legally adopt their fostered children once they have reached the age of 18.  This enables families to by-pass a range of red tape that has, in the past, made adoption of minors difficult.  Secondly, the law will enable the adoption of children by step-parents.
In both circumstances an existing parental bond must be demonstrated to have evolved before the child in question reached the age of 18.
What are the likely costs involved in undertaking this legal process?
At this stage it seems reasonable to assume that the financial outlay for undertaking this process will be minimal.  It is recommended that interested parties engage the support of a solicitor to prepare and file the appropriate documents.  These legal fees, in addition to the normal court filing fees, will be required.  It is highly unlikely that legal aid will be available for this matter.
While the Bill is currently awaiting consideration by the current State Government, its passing stands to herald a range of positive changes for many families throughout South Australia.  For advice about how changes to the Adoption Act may positively support your family, we warmly encourage you consult with one of our experienced solicitors with a view to moving forward with legal proceedings in the future.