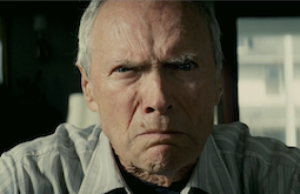 If we're to believe books, TV and movies, the life of a lawyer is all about dazzling court room performances, stunned juries and people screaming "you can't handle the truth" from the witness box.
But how much is fact, and how much is fiction?
Just for fun, let's look at some famous movies and see how they stack up against the realities of the law.
Truth bombs from the afterlife!
The story: A family gathers in a lawyer's office to hear the last will and testament of their dearly departed. There's a fortune on the line, but they're blindsided. It's all been left to the cat, and the lawyer squirms as they're forced to read a series of vicious truth bombs, designed to inflict pain from beyond the grave.
The Movie: Gran Torino (spoiler alert)
The reality: It's really rare, but wills have been used to settle scores from beyond the grave. Famous cases include the children of a wealthy socialite being left thirty pieces of silver ($1.50 in 5c pieces).  Mercifully, deceased estates are usually much less dramatic, mostly because this is a complex field of the law that is best handled by specialist lawyers, and the majority of people want their estate to be handled fairly. There's no dramatic read-out of the will. No swooning in the lawyers' office. In fact, it's usually a few months between the death of a loved one and their will being finalised once probate's been granted, shares and investments gathered up, etc.
(For the record. The last time anyone fainted in our office was Jason, out of sheer horror, when the Adelaide Crows made the 2017 grand final.)
Can you use your will to get revenge? Of course. But it's not advisable. Throughout Australia there's provisions to challenge a will on a variety of legal grounds, including a will that contains "scandalous" terms, and no one wants to see their estate swallowed up by costly litigation. Speak to an estate specialist like Welden & Coluccio when planning your will. They can help you avoid the pitfalls of an ill-considered estate plan.
And besides, the best revenge is living well.