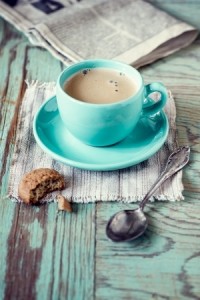 At Welden & Coluccio Lawyers we pride ourselves in having created, what we affectionately refer to as "a home-baked cookie kind of business".
I appreciate that this may seem like a long stretch. However, suspend your disbelief long enough to put aside your image of a lawyer (wig and gown clad if you wish), stooped over a stove, as the smell of freshly baked goods wafts gently in the direction of the boardroom. While this is clearly fictional (albeit a delectable) image, it is one in which there does exist a small grain of truth.
You see I'm not really talking about cookies, I'm talking about authenticity. Law is always about people, and as such, it is intrinsically relational. The problem with lawyers is that too often, bogged down with files and musty old books, they seem to forget this fundamental truth. It is a principle that is frequently lost in the over-corporatisation of the business of law.
When Greg Welden and I started Welden & Coluccio Lawyers we made a conscious decision to abandon this type of business model. We wanted nothing to do with the practice and business of law which had forgotten or ignores, people. I'm speaking of the type of law where you are greeted at reception by a well-groomed, albeit clinical, receptionist who offers you a seat and a spritzer before joining your solicitor in a glossed up, over-sized, board room.
By contrast, we wanted to have the type of office where those who used our services valued us not just professionally, but personally. We wanted them to really know that they are not just clients but are actually people for whom we understand the extent to which the law has a very real and lasting impact in their lives. I am speaking of real people like Cathy, who came to us recently to have her Wills updated. She wrote:
I was aware of the importance of having an up to date Will and Power of Attorney. I have witnessed many stressful experiences for families who had not had these in place, and the unexpected has occurred.
I approached Jason Coluccio from Welden & Coluccio Lawyers because my family situation had changed suddenly and unexpectedly. I sought advice to ensure maximum protection.

Despite having an extensive and long term financial background myself, I found there were still many important legalities that I was unaware of, and Jason helped me to address these. Even though I did already have a fairly recent Will, certain potential complications had never been brought to my attention before. My circumstances had altered over the years, and it was important that it was up to date. Jason reviewed it, and found I had a few anomalies, which he brought to my attention.

I found the experience to be most beneficial and informative & I now have full confidence that my affairs are completely in order. Since then, Jason has assisted five of my immediate family members to do the same.

I would highly recommend Welden & Coluccio Lawyers to people who need expert advice, and have recommended them already to extended family and friends.
In many ways we can't compete with the large multi-national corporate law firms. However, being small in itself is not a disadvantage. In fact, we relish it. Being small means that when you call us, chances are you will speak with an experienced lawyer immediately. In fact, he or she will probably answer the telephone.
"What about the cookies?" I hear you ask. Well, at Welden & Coluccio Lawyers we have those too; jam drops sometimes, but more often than not the home-baked kind made with real butter and a cup of tea on the side.
If your clients are real people too, then why call and make an appointment with Welden & Coluccio Lawyers, for a cookie and a cuppa and chat about their legal needs.
Welden & Coluccio Lawyers, the Estate Specialists, where real people really matter.