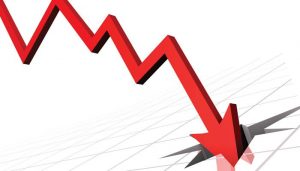 There's good and bad news for property investors and first home buyers, right now.
First, to property investors.
For more than 20 years, Australians have been building wealth on a dream run of real estate growth.
Figures released over the last twelve months show that dream could be over, with property prices sliding as Australia's bullish property market runs out of steam.
The nation's property obsession was fuelled by first home owner grants, easy finance, low interest rates and a cultural shift that saw mums and dads become property investors with burgeoning portfolios built on heavy debt and minimal equity.
That playbook is fine in a market based on endless growth – but those days are over. What happens now?
The good news is, property is still a great long-term investment. But are you set up to weather the storm for five years or more?
At the very least expect the market to be flooded as highly-leveraged investors try to salvage something of their paper empires. That means more downward pressure on property prices and a more competitive rental market as renters become home-owners.
If you're a property investor, now is the time look at your business structure and see if you're exposed.
Are your investment properties held in Self-Managed Super?
Whose name is on the titles and does this expose other assets?
What are the estate planning implications of your property interests? Is it better to distribute some of your assets now and spread your risk?
If you purchased property as a partnership with friends or family, how does their financial position in a property downturn affect you?
WHAT HAPPENS TO THE DEBT IF SOMEONE DIES?
At Welden & Coluccio Lawyers, we're experts in business and estate planning, and can advise you on the legal structures that can help protect you and your wealth into the future.
For first home buyers, there's hope in this too as houses become much more affordable. The trick will be to secure finance that's right for you.
If you're in the market for a new home, we recommend the services of a trusted mortgage broker, like Livio Tramontin at Mortgage Choice Findon.