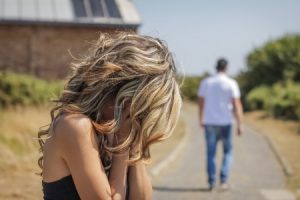 When a relationship gets serious we often think the most difficult decisions will be whose pictures will go on the walls (spoiler – your KISS posters are going in the shed).
It might not be the most romantic idea, but when getting serious about a relationship one of the most important conversations you can have is whether each of you has your financial house in order before your lives – and assets – are joined.
For many, this might take the form of a Pre-Nuptial Agreement (commonly referred to as a prenup). Under a prenup, both parties agree that should the relationship fall apart, the assets each person brought to the relationship should be theirs at the end, too.
Unfortunately, a prenup simply isn't enough protection, because it's not just at the end of a relationship that your wealth can come under attack.
A news story out this week highlighted the importance of having your affairs in order after a woman was forced to hand over nearly $500,000 to help settle her new partner's divorce.
The trouble was, the new partner's property settlement from his first marriage was never completed, so when it came time to divide up his assets, the courts included the mingled assets he held with his new partner.
So here's a simple checklist to ask yourself (and your partner) when things are getting serious.
1: What's yours, what's theirs and what debts do you carry?
Doing a full audit of your finances to see what you own, how it's owned and what you owe can reveal trouble spots i.e. bad debts that are still outstanding, potential stamp duty or tax problems should your relationship get serious and your financial dealings mix.
2: What's your exposure?
You need to identify potential threats to your financial health that come with your new relationship. Here's a hypothetical: Your new partner runs a business as a sole trader. They have a great year, so your partner invests in new ute and tools and you both borrow against property you independently own to buy your dream house together. Suddenly, business turns bad and the creditors are knocking on your door – literally. That house you bought together is considered a business asset of a sole trader, and you could stand to lose the lot.
3: Are there children already in the mix?
Say you and your new partner have kids from previous marriages and another child together.
Without an expert estate plan in place, this is a potential nightmare when it comes time to divide your estate among your children. As estate lawyers, we see this all the time, with blended families far more likely to challenge their parents' estate in court.
Welden & Coluccio Lawyers can help advise you on the best steps to take to protect your assets before the cutlery gets mingled in your new life together.
For a small investment now, you could be saving yourself a world of pain in the future.