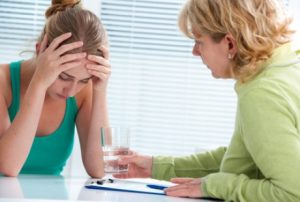 Legal Wills are boring documents. Make no mistake, as Wills and Estate Lawyers we love our work, but Wills aren't exactly page turners, if you know what I mean.
That's because legal Wills serve a very clear purpose – to take your testamentary wishes (what should happen to your assets when you die) and translate them into legal wording.
That's why sometimes when children finally get to see their parents' Will, it can feel like they're reading a car rental agreement instead of mum and dad's lasting legacy.
Understandably, that's why some people want to leave their kids more than just a Will as parting words.
There's a growing trend to leave "Emotional Wills"; a personalised message your children receive separate to the legal will, outlining fond memories and your hopes and wishes for their future.
It might simply be a chance to say goodbye, or a chance to right old wrongs and mend bridges.
Whatever the intention, "Emotional Wills" can have unintended consequences to your estate plan and should be approached with extreme caution.
Here's an example.
You have three children. You enjoy good relationships with two, but the third turned away from the family and you haven't spoken in years.
You plan to split your estate between your closest children, excluding the third, but your solicitor recommends you leave that estranged child a small gift to ensure they can't challenge the estate for more money (yes, they can do that).
You follow your solicitor's advice, but later decide to leave a letter to your estranged child about how you regret that your relationship soured and wish you could have made things right. You date the letter and leave it with a friend.
While a touching sentiment, that letter could potentially be considered by the courts to be a codicil (addition) to your Will and be used by your estranged child to argue for a much greater share of your estate.
If you're going to mend fences, do it now. Don't wait until it's too late. And if you do plan on leaving your children a message, make sure you keep your estate planner updated so they can tailor your Will and estate plan to your needs.