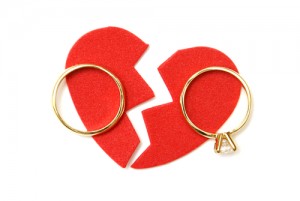 I have been married for several years but have recently separated from my spouse. We have finalised a property settlement, but are yet to get around to being officially divorced.. I don't have a Will, does this mean my former spouse will still have access to my estate when I die?
The simple answer is yes. Whilst you may be separated, you are still legally married and have a legal 'spouse' in the eyes of the law. Under the Administration and Probate Act 1919 (SA) if a person dies without a Will, having a legal spouse and no children, then the partner would be entitled to the whole of the estate.  Alternatively if there were children, and the estate was worth over $100,000.00 then the legal spouse would receive the first $100,000.00 and anything over $100,000.00 will be divided equally between the legal spouse and the children of the deceased.
In a recent case, the Supreme Court of South Australia heard the case of a young couple who had been married and undergone a messy break-up. A property settlement was entered into and they began to move in separate directions. The wife had served divorce papers on the husband, but he hadn't yet signed them.   Legally speaking, the divorce was never finalised. Approximately 15 months later the husband died in a tragic accident. The husband left no Will which resulted in the former spouse being entitled to the estate in its entirety.  This included a house and a significant superannuation benefit. The deceased's grieving family were left with nothing.
Whilst the family of the deceased might, in certain circumstances, be entitled to make a claim for an interest in the estate under the Inheritance (Family Provision) Act 1972 (SA), the exercise would be costly and possibly detrimental to the family.  This could easily have been avoided, either by finalising the divorce or by having a Will in place.
In the matter described above, if the deceased had been divorced or had left a Will, then his estranged wife would have no claim or entitlement to the estate.
It is prudent to seek advice from a solicitor in the event of a relationship break down. A solicitor is best equipped to provide you with appropriate advice related to the effects and long term implications a previous relationship may have on your estate and how to best to structure your affairs in order to minimise any ex-partner from making a claim to your estate. For advice on Wills and Estate matter contact the dedicated and experienced team at Welden & Coluccio Lawyers.