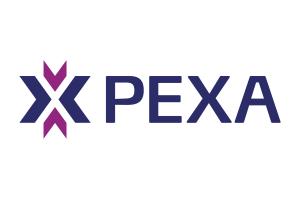 Without overstating matters the legal profession is reluctant to embrace change.  Suffice to say that there are many legal procedures that have stoically remained in place for many years (sometimes a few hundred).  Indeed it is this stubborn refusal to budge on tradition that is sometimes to our detriment as professionals.
While some things are worth holding onto (we should perhaps keep our powdered wigs, glasses of scotch and leather inlaid mahogany desks), there are times when change should be warmly embraced with an enthusiastic high five.  Personally, my progressive approach to all things procedural leads me to like things simple and streamlined.  After all, time is money.  It never made any sense to me why, in this digital age, we persisted in the long-winded process of conveyancing.  For those of you who are unaware, this consists of one unfortunate soul physically heading down to a building on Grenfell Street, Adelaide, (at precisely 11:30am) whereupon the said person, would commence what is best described as an adult version of pass the parcel (minus the shiny wrapping and treats along the way).  Not only was this a mind-numbing task, it was an inefficient waste of time that could be better spent doing other things.
I say 'was' because soon this will be a thing of the past.  The recent launch of PEXA, the first national eConveyancing platform, means that I can envisage a time when a trip to Grenfell Street will only mean an afternoon of coffee, shopping and perhaps some chocolate.
With PEXA, conveyancing transactions will be undertaken online.  This means no more lines, conveyancing at a mutually agreeable time (between 9-5) and the immediate transfer of funds in real time!  Another important change is the responsibility of the conveyancer to sign your real property documents on your behalf.  This change places increased responsibility upon your Conveyancer and highlights the importance of selecting a Conveyancer with greater care.  As a rule it is critical to confirm that they are fluent with PEXA and willing to undertake transactions using this platform.  Furthermore, your Conveyancer should be a Certified Practising Conveyancer and a member of the Australia Institute of Conveyancers SA Division.
Welden & Coluccio Lawyers is excited to embrace this new challenge.  While we transition across to the new system, not all transactions will be immediately undertaken in this way (with the paper system remaining in some circumstances).  In spite of this, there can be no denying that this is a giant leap forward for the Australian legal profession.