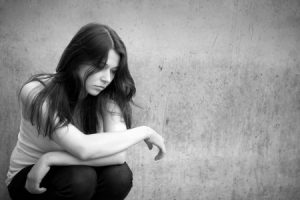 After 6 years living with the constant threat of violence I have finally left my partner.  How can the Law protect my 5 year old child from my ex-spouse who has an unpredictable and frequently violent temperament?
It is a tremendously brave thing for anyone to leave a relationship that is characterised by domestic violence.  Unfortunately, and especially where children are involved, it is a nightmare that often continues even once the victim has left the relationship.  In extreme cases, such as that of Rosie Batty, who in 2014 lost her son Luke at the hands of her violent ex-husband, it ends in tragedy.  Indeed, cases such as this have highlighted the failings of our legal system in protecting victims.  On a positive note they have also served to facilitate community discussion in relation to domestic violence in Australian society; the very discussion which is frequently the impetus for meaningful change to our laws.
Currently, when determining the care arrangements for children following separation, the court, according to section 60CC of the Family Law Act, is required to balance "the benefit to the child of having a meaningful relationship with both parents" with the "need to protect the child from physical or psychological harm from being subjected to, or exposed to, abuse, neglect or family violence."  More recently, in 2012, the Family Law Legislation Amendment Act (2011) was enacted to give even greater weight to any concerns of domestic violence.  As such, a 'Notice of Risk' form must now be filed with all applications made under the Family Law Jurisdiction if related to children.  This document serves to advise the court of any abuse allegedly suffered by the children who are the subject of the application while identifying the risk of them being involved in or witnessing family violence in the future.
Unfortunately, allegations of domestic violence are sometimes fabricated (or exaggerated) by people as a method for manipulating court processes to favour their desired outcomes.  Such allegations only serve to protract litigation which often leads to considerable distress for the children involved.  Furthermore, such claims act to undermine the work of the courts as they struggle to protect those children who are genuinely at risk and require protection.
While the system remains an imperfect one, it is committed to protecting children from the fate of Luke Batty.  Survivors of domestic violence, especially those in the process of negotiating child care arrangements, should seek legal guidance in order to ensure that the appropriate evidence is gathered so as to enable the court to act in such a manner that will preserve the best interests of the children involved.