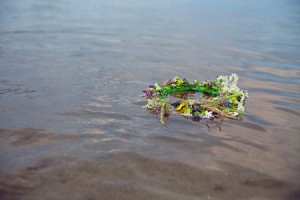 When dealing with the administration of a deceased estate it seems obvious that you need an actual deceased person!
The ordinary course of events would run as follows;
Make a will naming an executor;
Die;
Executor obtains a Grant of Probate;
Executor administers deceased estate.
Simple right?
As a lawyer, experienced in a great variety of Estate matters (many straightforward and quite a few complicated) I can certainly vouch for the fact that this is a predictable pattern which is rarely deviated from.
However, a 2015 change to the Probate Rules, now requires that a 'Death Certificate' is filed with an application when seeking a Grant of Probate.   Under normal circumstances this is not an issue; in fact, it is a routine part of the general administration that follows any death.   What many people fail to appreciate is that in order to issue a Death Certificate you need an actual dead body.  Of course you don't need a great imagination to conjure up a range of situations where providing a corpse may be a challenge.
What happens then, if you don't have one?
Clearly, the failure or inability to present a 'Death Certificate' will present road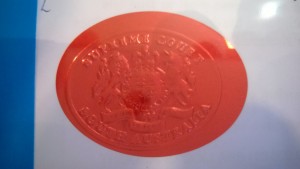 blocks when it comes to obtaining a 'Grant of Probate'.  This grant, declared ceremoniously with a rather attractive red seal, allows for the administration of the estate and a failure to have this seal may significantly delay the sale or transfer of real estate property?
Major headache?  Absolutely. . . although I would liken it more to a migraine.
A recent Western Australian Supreme Court case of Re Paul Allan Weeks dealt with an application by the wife of someone who went missing after boarding Malaysia Airlines flight MH370, to obtain an order from the Court that he had died thereby allowing her to deal with and administer his deceased estate.
It is fundamental to any application for probate to show that the person whose estate would be the subject of the proposed grant is in fact dead. That requirement is most commonly satisfied by the production of a certificate of death. A Certificate of Death, issued by the Registrar of Births, Deaths and Marriages in this State is evidence of the facts stated in it.  Without discovery of the body, a Death Certificate cannot issue unless a Court makes a presumption of death.
A similar situation like this arose a few years ago in South Australia when abalone diver, Peter Clarkson, went missing while diving. Mr Clarkson's business partner, who had remained on the boat from which Mr Clarkson was diving, reported seeing Mr Clarkson attacked by a shark, but no part of his body was subsequently located.
There are legal differences between an order of a Court declaring death or a presumption of death, sometimes referred to as the 7 year rule (having not seen someone alive for 7 years can lead to an order of presumption of death).  The scope and nature of an application for leave to swear to death is summarised by some old texts as follows;
Where the applicant for a grant cannot swear in his oath to the death of the deceased, and there is no direct evidence of his being dead, but only evidence from which his death may be presumed to have taken place, application must be made for an order giving him leave to swear to the death. Such a presumption may arise: (1) from the disappearance of the presumed deceased at or after a given time, and from the circumstances attending such disappearance, or from his not having been heard of for a prolonged period by those with whom he might reasonably have been expected to communicate; or (2) from his having been on board a ship, which, from its non-arrival in port within a reasonable time, from the absence of tidings of any of those on board, and from other circumstances, is supposed to have been lost at sea; and similarly in the case of a missing or totally destroyed aeroplane.
As you can see, while Probate may be granted in the absence of a Death Certificate it is not achievable without delays and a certain rigmarole.  One does not need to think too hard to appreciate the numerous, similar applications occurring in different countries around the world as a result of the Malaysia Airlines disaster.