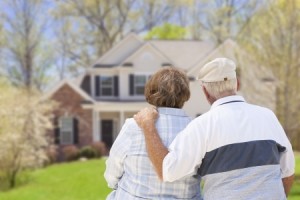 Maddalena Romano, an experienced solicitor skilled in all facets of property conveyancing, discusses the process for selling a home and advocates for the role of a knowledgeable solicitor in this.

There are different reasons homes are sold. For example, you might be up-grading to a bigger home, down-sizing to a smaller one, or finalising a property settlement. Regardless of your reasons, selling a property it can be a difficult and emotional time. Selling a house is the process of exchanging ownership in property; it involves a broad range of steps such as disclosures, contracts, cooling-off periods, title searches and property inspections before the home is sold.
Selling your home normally consists of three steps
• Pre-contract – preparation of form 1 and searches
• Pre-completion – preparation of the contract of sale
• Post-completion – conveyancing
The solicitor will deal with the full range of potential issues relating to a property including:
• Investigate any charges and encumbrances on the property
• Identify precisely what is included and excluded in the sale? Which items are considered fittings and which are considered fixtures?
• Negotiate the possibility of a final inspection before settlement
• Determine whether or not GST applies to the purchase price.
• Advise on Ownership structure such as joint tenancy or tenants in common
Should I use a solicitor?
Using a solicitor will give you peace of mind thus allowing your agent do what they do best; getting you the best price for your home:
• Cost: for a solicitor to undertake the Form 1, conveyancing will be a fixed fee
• Protection: Solicitors will be able to assist you if the sale goes wrong and protect your interest as you are our client.
• Legislation: Property laws are constantly changing. We have an in depth knowledge of the property laws.
• Qualifications and experience: The contract that will be used is the Law Society contract. We recommend that the Law Society contract is used as the contracts are updates yearly to ensure it meets the highest quality and standards of legal principles adopted by the Law Society. The contact is only available to authorised members of the profession.
• Specialist advice: There is frequently a lot of variation across property sales. Solicitors can help you with the particular needs you have in the transaction. Do you need advice on Capital Gains Tax? Do you need to change your Will? Will the sale have family law implications?
Hidden Costs of Using a Conveyancers
You might think that you are saving costs when you use a conveyancer to undertake your property settlement. When you speak to a conveyancer they will advise you that their cost will be $650 + GST ($715), but they don't explain to you the hidden costs which you don't know until you receive your settlement statement after settlement.
Conveyancers will charge you extra for the following:
• For disbursement for check and history search of CT, photocopying, postage, bank cheques, insurance, phone, fax and printing which can equate to an additional cost of between $100 and $150 ;
• VOI fee to comply with Registrar General's Verification of Identity Policy between $50 and $80 per person;
• Banking fees to attend at Banks to deposit proceeds of sale to nominated bank accounts after settlement an additional $44.
Therefore a simple conveyance of your home goes from $715 to $1000, this is without the benefit of receiving any legal advice.
In Summary…
Solicitors have a comprehensive and nuanced understanding of the Law. As a homebuyer, you are potentially engaged in a complex sale with a high number of issues and risks. Using a solicitor affords you the experience and knowledge to tackle any hurdles decisively and with confidence. Welden & Coluccio Lawyers are experienced in all facets of this process and are able to assist you enabling you to get on with the joys of home ownership rather than the stresses.