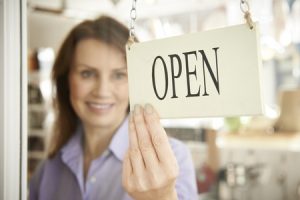 In the first part in this series I explored many aspects related to the actual lease and accompanying documents.  In this part I wish to explore other elements of Commercial Leases that need to be considered, and potentially investigated closely, before you sign.
If Required Apply for a Liquor Licence
If you intend to operate a business that will require a liquor license then you must obtain that licence before trade can commence.  Failure to do this in a timely manner will result in, a 'Pub with no beer' situation.
Probably not the best start for a new business.
It is not uncommon for a new application for a liquor license to take 8 or more weeks.  It can take considerably longer if there are objections or issues.  Problems may arise due to the location of the premises, the availability of toilets, access points, car parking and so on.   There are also potential difficulties if you are planning to take over an existing or former business with an existing liquor license and you wish to have that licence transferred to you.
Once again, if you need a liquor licence to operate your business, you should make it a condition of the lease before commencement.
The Headache that is Air-conditioning
A common problem for lessees starting a new business when negotiating Commercial Leases is the air-conditioning clause.  For obvious reasons, effective air-conditioning for nearly all South Australian businesses is an absolute necessity.  Many air-conditioning clauses suggest that should anything go wrong in the future it will be your responsibility to FIX and REPLACE the system.
Yes, you heard right.
We just had a system installed in our home and I can attest to the expense of this activity, commercial systems can be very expensive indeed.  Knowing this, ideally you want to inherit a good system that has a history of being maintained.  Prior to signing the lease document, ensure that you get a qualified air-conditioning mechanic to evaluate the current functioning of the system and its suitability to the size of the premises and your intended use.  At the very least, any problems identified can be fixed at the lessors' expense before the lease commences, or, you could even negotiate for installation of a new system.
Power-up
Before you sign a Commercial Lease it is critical to determine that the electricity requirements of the premises will be suitable for your business needs.  It is not uncommon for a lease to commence only for the lessee to discover that the electrical supply is insufficient.
While I'm no expert in the ins and outs of power phasing, I do know that if you need to upgrade you could be slugged with huge fees (I have heard of one totalling $150,000).
Before you sign anything, talk to an electrician (preferably one experienced in Commercial Properties), ask for an evaluation of the premise and provide them with detail as to the kinds of equipment you will use in your business.  If the electrical supply is deemed insufficient seek quotes to overcome any issues before you commit to anything.
Avoid Those Greasy Traps
On a similar point, if you are taking over a site which had a restaurant previously in operation, it will most likely have a grease trap.  In the event that it does I highly advise that the trap is inspected to ensure that it is clean and in perfect working order.  Once the lease commences you will be charged for any cleaning or maintenance issues that arise.
Signage Visions
If your business vision includes a grand plan to open a new store on a main road complete with prominent signage proceed with caution.  Your dream may not be supported by local council.
In order to install, or erect any signage, you will require local council approval.  In doing so you must follow prescriptive guidelines regarding height, stability, placement, size and more.  On occasions, it becomes apparent that council will not approve your application to place the desired signage where you want.  Obviously since this can have serious implications for the success of your business it is best avoided.
In light of this I recommend that signing of a Commercial Lease is conditional upon appropriate signage being approved by local council.  Alternately seek that approval in advance.