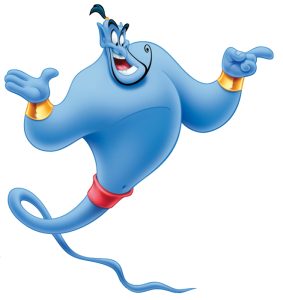 Every adult needs a Will.
I say and write that repeatedly when speaking with new clients, current clients, friends or the public when presenting seminars or information sessions.  So why do we not think that celebrities don't have a Will?  Of course they do.
Celebrity Wills range from the complex, think Michael Jackson, to non-existent, Amy Winehouse or, (would you believe it?) Abraham Lincoln (who coincidentally was a lawyer himself).
In this series I take a look at the Wills of the famous, starting with the sad and recent departure of Robin Williams.
Robin McLaurin Williams died on 11th August 2014 aged 63 after a long history with depression. Williams started as a stand-up comedian in San Francisco and Los Angeles in the mid-1970s and rose to fame as Mork in the sitcom Mork & Mindy.  Other notable films include Popeye (1980), war comedy Good Morning, Vietnam (1987), drama Dead Poets Society (1989), the animated musical fantasy Aladdin (1992) and Good Will Hunting (1997).
In 1998, Williams won the Academy Award for Best Supporting Actor for his performance in Good Will Hunting.
Ordinarily, after the death of such a talent movie producers, studio and television executives clamour to re-issue old footage, found footage and new footage for a quick buck.  Not so with Williams.
In a unique legal move, Williams has banned the use of his appearance for a period of 25 years after his death.  Though not strictly speaking, comprising part of his Last Will and Testament, Williams transferred, upon his death, all rights to his identity – name, voice, signature, photograph, likeness and right of privacy/publicity – to a not for profit organisation the Windfall Foundation and cannot be used until 2039.
A Trust was created that controlled Williams' identity with the man in sole control of that Trust, it was the innovative thinking to hard-wire a transfer of his identity and control of the Trust upon his death that has not yet been seen and may pave the way for other celebrities to follow suit and preserve their greatest asset and benefit charitable institutions.
It is thought that the Trust was created, not long before his death, in such a way to avoid potential significant taxation problems associated with deceased estates.  It is taxation, including significant penalties totalling US$700 Million facing the estate of the late Michael Jackson that continues to cripple what might have been a substantial benefit, rather than noose, for his children.
Williams left behind a widow and 3 children, Zelda, Zachary and Cody.
Taxation considerations are ever present when considering how to construct and draw your Will.  Will drafters must sometimes think outside the box to pre-emptively avoid problems before they arise.
Good advice from experts in the field who remain up to date on legislative changes and drafting trends remains critical to establishing an effective and thorough estate plan.
Come and visit Jason Coluccio or myself, Greg Welden, at our office in Prospect to discuss your estate plan and how we might assist you or answer your questions.
Take a look at the original Trust Deed here.
Download our Wills Brochure here.