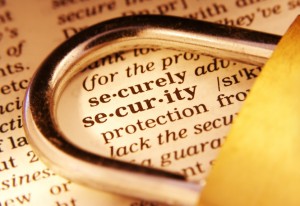 I've heard some stories in my time.
Perhaps the worst was an old bloke who didn't trust the banks. You can't blame him for that, but this chap kept his savings in a broken radio he'd hollowed-out and left in the shed to look like junk.
It was a pretty good hiding place – so good, in fact that radio made its way to landfill before his children found his hand-written Will hidden in a plastic bag at the bottom of an old flour tin that was still filled with flour as added security.
Best guess, there was probably $20,000 in that radio.
We see the same problems when it comes to legal Wills.
Wills are important confidential documents.
You need to store your Will in a safe, secure place, but at the same time it needs to be accessible at the time of your death. That means at least two different people should know where to find it and be able to access it.
What happens if you die and one of those people doesn't like what your Will says? It might find its way to landfill along with that radio.
Doesn't seem so safe after all, doesn't it?
Then there's the storage itself. Your Will needs to be free from bends and marks so it's clear to the Probate Court that no one has meddled with it.
Plastic tubs from office supply places don't cut it. They melt like ice-cream in a fire and the lack of weather proofing means your document can go mouldy in the shed, which is where these tubs often end up.
Concertina files? You might as well just let a dog chew your Will.
A fireproof storage box or safe from a hardware store is a great idea, but you need to ensure you have copy keys or the combination written down … which somewhat defeats the purpose, doesn't it?
Sometimes, these jobs are best left to the professionals.
When making a Will with your solicitor, it's best to leave it with them.
All documents held by Welden & Coluccio are stored in our explosive-rated bank vault.
Probably more secure than a broken radio, don't you think?