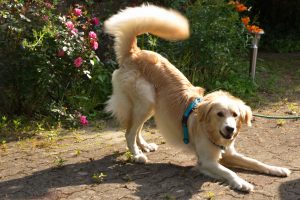 As a Wills and Estate Lawyer, I thought I'd heard it all.
Perhaps the craziest story – until now – was of a man who died in the opal mining town of Andamooka in the 1980s.
His dying wish was for the surviving members of his social club to each drink a bottle of whisky, bury him in the desert and urinate on his grave. No priests. No headstones. Just his mates, some shovels and enough booze to kill a horse.
The most remarkable part of the story? They did it. And when the police found out they didn't arrest anyone. Instead they handed the dead man's mates the appropriate forms so the whole undertaking would be above board (puns intended).
But a news story out of the United States (where else?) highlights the extremes some people can go to when it comes to their dying wishes.
In what can only be described as an act of morbid narcissism, a dead woman's perfectly healthy dog was euthanized, as stipulated in her Will, so it could be buried alongside its owner, joining them together in the afterlife.
It's a story that's horrified many – me included. Aside from wondering if this is the first such Will since ancient Egypt, this case raises another important question about my job; can a lawyer refuse instruction from their clients when drafting a Will?
For the most part, my client's testamentary instructions are pretty standard. They want assets X and Y to go to their children, asset Z to the grandchildren, and perhaps a little bit of money to a favourite charity.
Things often get more complicated, but it's my job to ensure my clients know the risks of what they want, not to judge their decisions.
If a client wants to bypass their kids and give all their money to charity, that's fine. So long as they understand my warnings about the messy dispute it will likely lead to, I'm happy to put that in a Will.
But if a client wanted something in their Will that was illegal, impossible or just plain outrageous (such as stipulating the house can't be sold to a particular ethnicity…yes, it happens) then we have a problem and I am within my rights to refuse instruction.
I'll lose a client, but I won't lose my ethics.
Thankfully, when it comes to pets left behind when you die, South Australia has many wonderful animal rescue groups that can help your furry friend find a new home, including the Animal Welfare League, the RSPCA and Ginger Ninja Cat Rescue.
Perhaps you should consider leaving a gift to one in your Will?