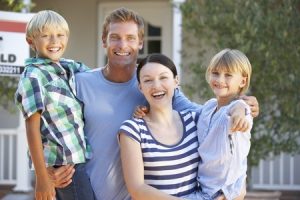 As a lawyer, there is nothing better than helping someone realise their dreams.  Recently a couple came to me seeking some advice.  They had found their 'forever' home in the north-eastern suburbs of Adelaide and wanted to do everything they could to secure it.  Problem was they were nervous buyers and the house was to be sold at an auction.
You see, in this part of Adelaide, auctions are far and few between.  With purchasers in this part of town being unfamiliar with the auction process I can understand my couple feeling tentative.  To compound matters further, having been searching for their dream home for a while, they had a good inkling that they were working with a 'tricky' real estate agent.
While my couple may have been apprehensive, they were smart enough to realise that they needed to do their homework and seek support in this endeavour.  Having secured pre-approval finance with their lender (a must for an auction), including a bridging loan, we sat down to discuss the auction process and how they might manipulate this to favour their needs.  Having set their bidding limit (and understanding that the limits of other bidders was an unknown entity), my role was to explain their rights and their obligations under auction conditions.  I also strongly advised them to seek the support of a professional bidder on auction day; one who would be able to 'read the crowd' and optimise their chances of success.
Auction day rolled around and a crowd gathered.  For the vendor it was a disappointing result.  The reserve was not reached and so the property was turned in.  However, it was good news for our couple, who, thanks to the clever tactics of their bidder were placed in a strong negotiating position as the highest, and only, bidder.   Fortunately I had prepared my clients for the likelihood of this occurring and the negotiations commenced in earnest.
While negotiations in these circumstances are often short-lived, in this situation they dragged out for many weeks.  During this time I was in communication with my couple who, at various stages in the negotiations were able to follow my advice. At one point I even prepared a 'Cooling-off' waiver for strategic reasons; something only achievable with the help of a solicitor.  Following tough negotiations via an agent who seemed determined to throw every unscrupulous trick in the book at them, the couple effectively secured the home at their original price.
While patience and perseverance was a key factor in securing the house; understanding the Law, and the limitations this places upon vendors and agents was key in ensuring that they were not manipulated into paying over and above the limit they had set.
The message is clear; a comprehensive and detailed understanding the Law as it pertains to the purchase of a property, can make the defining difference between successfully securing the property of your dreams….against all odds.  At Welden & Coluccio Lawyers we have the legal knowledge and expertise to help to weigh these odds in your favour.