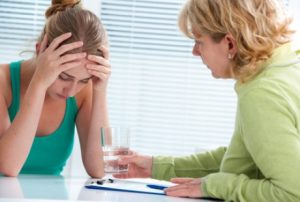 There are times in my job that I feel more like a relationship counsellor than a Lawyer. Family Law is one where these roles work hand in hand.  It is to be expected.  I work closely with people as they struggle through the life challenges that separation and divorce bring.  I aim to make the transition for my clients, their children and at times extended families, as stress free as possible.
But sometimes, my client's emotional needs and internal struggles go beyond giving them helpful and beneficial legal advice.  They need more than an ear to bend and some kind words to get them through this difficult period.  I know I am not trained in psychology, nor do I have a qualification in counselling; but I can appreciate when a client needs to seek the help of formal counselling.
I wish to highlight the important role that professional counselling has in the legal process.  In some situations it is wise to consider employing a professional relationship counsellor (psychologist, psychiatrist or other mental health professional) to work with the client's through some issues that may emerge as a result of their separation or divorce.  This approach can often assist clients to effectively overcome a range of mental blocks or challenges that may be preventing them from reaching a satisfactory legal solution.
I want the very best for my clients and sometimes doing this means ensuring my client's get any help they need from not just from me, but other professionals that can guide them through this life challenge at a faster pace, enduring less pain than might otherwise occur.