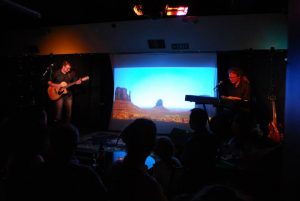 As a lawyer specialising in wills and estates, there's one question that always pops up when people want to know about my work; what's your job really about?
The answer might surprise you.
In South Australia, we really do have the best of everything. Great food, wine, beaches and incredible national parks, all within a short drive of Adelaide.
This is a great place to raise a family and build a life.
We might not have the population of Victoria, or New South Wales, but we bat above our average when it comes to quality of life and our impact on the world stage.
If you're looking for evidence of that, look no further than the looming festival season that is once again upon us; nearly two months of world-class entertainment thanks to the Adelaide Festival and Fringe.
The Adelaide Fringe is the second largest open access arts festival in the world, meaning anyone can take part, and here at Welden Coluccio it holds a special significance.
A few years ago, along with my good friend, I put on a show as a tribute to one of my favourite bands, Radiohead.
I've always loved playing music, but a career in law was my true calling. So, for many years, the guitar gathered dust in my home office as I got on with the business of building my career and helping raise my young family.
But a few years ago, my friend and I decided to see if we could do it – write and perform a show as part of the Fringe.
It was a huge learning curve, but with a little preparation (and a lot of rehearsal) we committed to taking part. We booked a venue, invited our friends and family, and were lucky enough to play before some lovely crowds. We even got some positive reviews!
My first calling will always be the law, but I'll cherish the memories of picking up a guitar and bringing that little show to life as part of this fantastic festival. Most of all though, I'll remember the smiles those shows brought to the faces of my friends and family.
So now, when I look at the guitar (still sitting somewhat unloved in my home office), there's no more lingering questions. No wishing I had done something sooner.
What does this have to do with wills, estates and family law? Everything.
Wills and estates are all about preparation – leaving nothing to chance and no unanswered questions. Having your will prepared and managed by an estate specialist also gives you the freedom to enjoy life knowing you've put everything in place for the future.
And, with the Fringe back in town, I know I'll be catching a few weird and wonderful shows with my family and friends, knowing just how much love and dedication went into bringing these pieces of art to life.
So get out there, enjoy the festivals, enjoy South Australia's gorgeous summer nights and make the most of your time with family and friends.
That's what my job is really about.