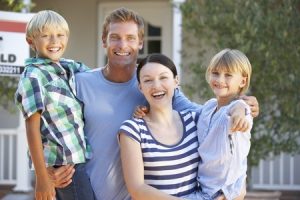 If you've got multiple super accounts, alarm bells should be ringing.
Not because you're missing out on the compound interest of a consolidated nest egg, but because your super funds could soon rip an important safety net from under you.
From 1 July 2019, your super fund has a green light to cancel insurance policies attached to accounts that have been inactive for 12 months or more.
Sounds great! No more "lost super" being chewed up by fees!
But think about it. You're 23, take a gap year, travel the world and come back to find you no longer have life insurance or income protection insurance on your super account that you planned on contributing to for the rest of your life.
About 12 million Australians hold insurance through their super fund, with about 80 per cent of policies provided automatically. For many, it's the only insurance they hold.
Premiums start at just $300 a year, or $6 a week. This is a fraction of what you'd pay on the open market (upwards of $100 a month for an 18-year-old non-smoker working as a barista).
Although we're always told to consolidate lost super, from an estate planning perspective it's worthwhile maintaining a few extra accounts with smaller balances for the insurance benefits they bring, especially if you're young or don't have much in the way of savings or other assets.
If you have kids or a mortgage and you die young, these insurance benefits could be the difference between your family keeping afloat or losing everything after you die.
Although the deadline is looming, the good news is your super fund should give you the option to "opt-in" to retain your insurance.
To check if you've got super floating around in smaller accounts, register for the government's MyGov service online.  From there you can view which accounts hold super in your name and contact them to see if it's not too late to retain your insurance benefits.
For a few phone calls, you could be saving your family a lot of pain in the future.
Key points:
Many super funds will automatically cancel insurance policies on "inactive" accounts
Opt-in to keep your insurance before 1 July 2019 (sooner the better)
Life insurance can be worth upwards of $250,000 even on small holdings.
The insurance policies attached to "lost super" can be far more valuable than rolling-over.