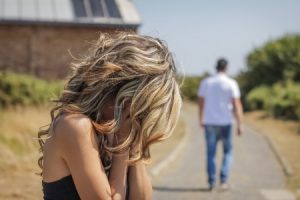 It is a sad fact that, with the Christmas season over, many couples move into the New Year with a plan to go their separate ways.  Certainly, once the children head back to school it is not unusual for lawyers to be inundated with queries from people who need legal support during this time.   Admittedly, supporting families through this experience is one of the saddest and confronting aspects of my job.  While all legal matters have the potential to be emotionally draining, this is exacerbated in family law matters, particularly where there  are children involved.
While there are many things to consider during a separation, there are a few key financial considerations which have the potential to slip through the cracks, but which need to be addressed, if individuals wish to move forward positively in their new life as a single.
Some of the key documents, often ignored or neglected by individuals in this situation include:
Wills & Other Estate Planning Documents: People do not realise that when you separate from your partner, this does not revoke any nomination as executor or beneficiary in your Will. Divorce does not protect you from your former husband being eligible from receiving some of your assets on your death.
It is critical that upon separation, you make a new Will with a solicitor.
Superannuation Funds: Divorce or separation will not revoke a binding death nomination made in your superannuation. It is important to be aware that if a new binding nomination is not made this could mean your ex-partner may receive your superannuation balance should you die prematurely.
Simply nominating your young children as beneficiaries in your superannuation will not necessarily eliminate the possibility of your ex-partner receiving this money should you die prematurely. As the legal guardian of your children your ex-partner will have complete control over the balance which your children will receive.
Insurance Policies: It is important to know that separation or divorce does not change the beneficiaries who you have listed as beneficiaries on your insurance policies.
You need to ensure that the people/person who you nominate as the beneficiaries will be taking direct benefit of your nomination.
At Welden & Coluccio Lawyers we will assist you through this emotional time, helping you to understand all your financial and estate planning options.