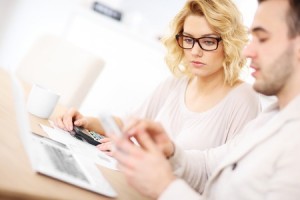 Do you have a great idea for a business with a proven track record for success?  You may wish to consider franchising your business idea.
Franchising is, by definition, not actually a business.  In fact, when you create a franchise you are actually selling a marketing idea for a business.  This might include a framework for the business operation, rights to logos and marketing materials and the ability to purchase franchise products for the purpose of distributing for resale.  The term 'franchising' is also a general one which encompasses a range of business models that describes how a business might operate.  Some of the main ones include:
Manufacturer-Retailer: Where the retailer as franchisee sells the franchisor's product direct to the public. Where this arrangement exists there is usually some level of exclusivity to the arrangement.  That is, the products are generally not available elsewhere.  We see this model used a lot by new car dealerships.
Manufacturer-Wholesaler: Where the franchisee under license manufactures and distributes the franchisor's product. Major soft drink corporations are well known to operate in this manner.
Wholesaler-Retailer: Where the retailer as franchisee purchases products for retail sale from a franchisor wholesaler. This is frequently undertaken as part of a co-operative of the franchisee retailers who have formed a wholesaling company through which they are contractually obliged to purchase.  We see this happen a lot with fast food outlets.
Retailer-Retailer: This occurs when the franchisor markets a service or product under a common name and system through a network of franchisees. This is what is most commonly understood to be the format for franchising.
The first two models are effectively 'product and tradename' franchises.  In these circumstances the franchisee is granted the right to distribute a product within a given area or territory.  In doing so; and following payment of fees or royalties, rights to the manufacturer's name, trademarks, logos and so are granted.  The second two models follow what is referred to a as a 'business format franchise'.  In this manner the franchisee is contractually obligated to operate the business according to the directions stipulated by the franchisor.  This may include all aspects of the business from marketing, procedures and protocols, appearance, in additional to the quality and type of goods produced.  In the business format, the overall aim is for individual franchises to maintain consistency in all aspects of the business with the parent company (or franchisor).
Damian Popowycz recently came to Welden & Coluccio Lawyers seeking our support to franchise his successful real estate firm The Agency.  "I knew I had a business model that worked and I wanted to be able to capitalise on this, growing my brand and sharing this model with other, like-minded people."  As Damian continued to explain, "It is a situation in which everyone wins, with the new business owners who join our team (franchisors) gaining access to a proven and established model for business, marketing, branding, market exposure that comes from being part of a boutique network, in addition to ongoing support which ultimately translates to lower risks."
Of course, legally speaking, the process of growing your successful business into a franchise opportunity is best undertaken only with the support of a skilled lawyer.  As Damian explains, "Fortunately, Greg and Jason were able to capture my vision so that it made sense in legal terms.  They identified issues and potential problems that might arise.  Things I could never have perceived on my own.  Their insight was nothing short of invaluable."
Whether you are a business owner with a great idea, or someone considering the possibility of buying into a franchise, it is recommended that you speak to a solicitor skilled in all aspects of franchise agreements.  Welden & Coluccio Lawyers have many years' experience in this field of law and are happy to work with you to make your dreams a reality, while also taking into consideration the broader implications of this important financial decision.